At The Brian's Scholars Foundation, we believe a Catholic values-centered education should be open to all – including those families least able to afford it. The Brian's Scholars Foundation, which honors former Blessed Sacrament Parish School principal Dr. Brian Bennett, makes that dream a reality.
The endowed scho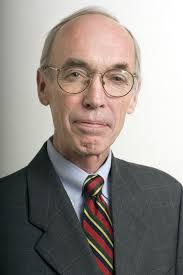 larship program was established in 2007 with a generous $1.5 million gift from the Blickenstaff Family. We believe a Catholic education is the foundation for a faith filled life. In addition to a strong moral education, children are immersed into a system of academics like no other.
Students who attend Catholic elementary schools, and graduate from Catholic high schools, attend college at a rate of 99.5%; 75% them attending four year universities.
Many Brian's Scholars graduates have gone on to colleges throughout the State of California and throughout the country. This American dream of college is not just a dream at The Brian's Scholars Foundation, it's a reality.
Give the gift of Catholic education. Send your tax-deductible donation with checks payable to: The Brian's Scholars Foundation EIN # 26-144617